Home
>>
Products
>>
Web Player Kits
>>
Web Player Premium
Moyea Web Player Premium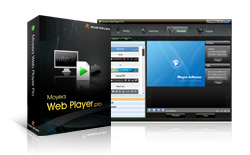 Supported OS:

NT/2000/XP/Vista/Win7
NOTE: We won't update or upgrade this product any more and some unpredictable thorny problems may not be solved.
---
Single License (For single website):

Single license of Moyea Web Player Premium means: Once you purchased 1 license, you could only locate the generated flash video players under 1 domainname, if you want to locate the players under multiple domains, you have to buy multiple licenses.
Overview of Moyea Web Player Premium
Moyea Web Player Premium is a graphical program for customizing skinning flash video player for website. With it, every aspect of flash video player can be configured and previewed right away on graphical interfaces, no any coding needed. And the player users could easily add their own advertisements inside or over flash videos at any time point, for earning cash. The above flash video player with many kinds of ads is the demo of Moyea Web Player Premium, you might try clicking the ads.
---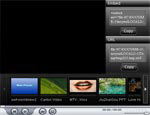 1. Generates a full-screen capable flash video player for web site, empowers you to easily add videos to web site, blog or e-store.

2. Powerful function of adding Ad into video at any point-in-time enables you to earn cash and get more business opportunities.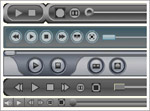 3. Gorgeous player templates are available There are plenty of control bar templates for you to choose from: Common,Crystal, Gentle, Iron, Plastic, Youtube, etc. So you can select one to make your player more pretty.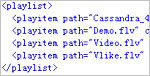 4. Playlist of The generated flash video player can be reedited from both software and xml code.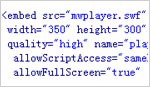 5. The generated flash video player settings can be reedited from both software and html code.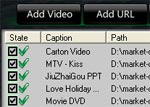 6. No limitation on adding related As many videos of any length as you like can be added to the playlist, both on local compute and online. And you can specify the caption for each related video.
7. Offers various skins of flash video player for choosing to match website style.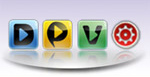 8. Automatically detect video file & Offers concise solutions to unsupported format files.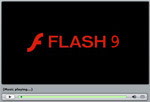 9. Offers a free video to flash to flash video, enables you to add videos in all pop formats(AVI, MPEG, FLV, WMV, MP4,
MOV, 3GP, 3G2, RMVB, RM, etc) to website.


Flash & PPT Tools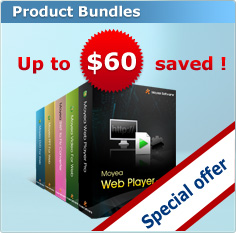 Customer Testimonials
Great! Thanks! As I said – I am very happy with your software and use it often. It is easy, fast and make a good quality videofile. I have tipsed a lot of my friends on the program.
--
From Med vennlig hilsen
Thanks for your great work – and keep up with the good work.
-- From Jay Burt
I was lucky that my search words matched your website offering. I may recommend to my friends about you.
--
From Rajesh Madhawarayan
.........